Plastic dissolving tank with charging hopper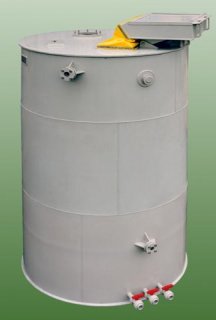 Dissolving tank with flat bottom, provided with charging hopper and mixer is made of plastic PP-H
(polypropylene) mainly and it is determined for installation onto horizontal solid fundament.
Plastic technological tanks are designed and delivered as made-to-measure
according to corresponding service conditions and other requirements.
Please ask more detailed technical and commercial information.
Kontaktní formulář
Others
Kontaktujte nás
Ing. Jaromír Vraštil,
obchodní a technický zástupce

Tel.: 602 174 120, 495 822 365
E-mail: vrastil@avthk.cz